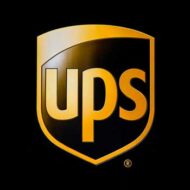 ITALY
Pick-up point: € 5,00 | 24-48 hours
Delivery at home: € 7,00 | 24-48 hours
EU + THE UK
Pick-up point: € 13,00 | 3-5 working days*
Delivery at home: € 15,00 | 3-5 working days*
NON-EU (excluding Japan, Australia and New Zealand)
€ 45,00 | 5-7 working days*
JAPAN, AUSTRALIA AND NEW ZEALAND
€ 55,00 | 7-10 working days*
*Customs and border control may increase delivery times.
USEFUL INFORMATION AND ADVICE
Goods are transported at the risk of the customer D.L. 22/5/1999 n.195 195.
From the moment of shipment, the courier will deliver goods within 24 hours to all major Italian cities, and within 48 hours to Calabria, the major islands (Sardinia and Sicily), and the out-of-province towns of Basilicata, Puglia and Campania.
The shipment number will be sent as soon as the order has been received by the courier.
For international shipments, the final cost will be calculated during the purchase process and will vary depending on destination and order size.
Courier deliveries take place during normal business hours (Monday to Friday, from 08.30 to 18.00), usually without a phone call between the courier and recipient.
If no-one is available when delivery is attempted, the courier will leave a card and try again the following day. Should the second delivery attempt be unsuccessful, the order will be stored according to the courier's policy.
In order to receive orders promptly and to avoid the risk of delivery addresses being marked as incorrect, please remember to indicate any special instructions for couriers. This particularly applies to the delivery of goods for private individuals to companies or other third parties. These deliveries should be clearly marked, for example, Mario Rossi c/o ABC Company.